Ohdieux
À propos de ce site / About this website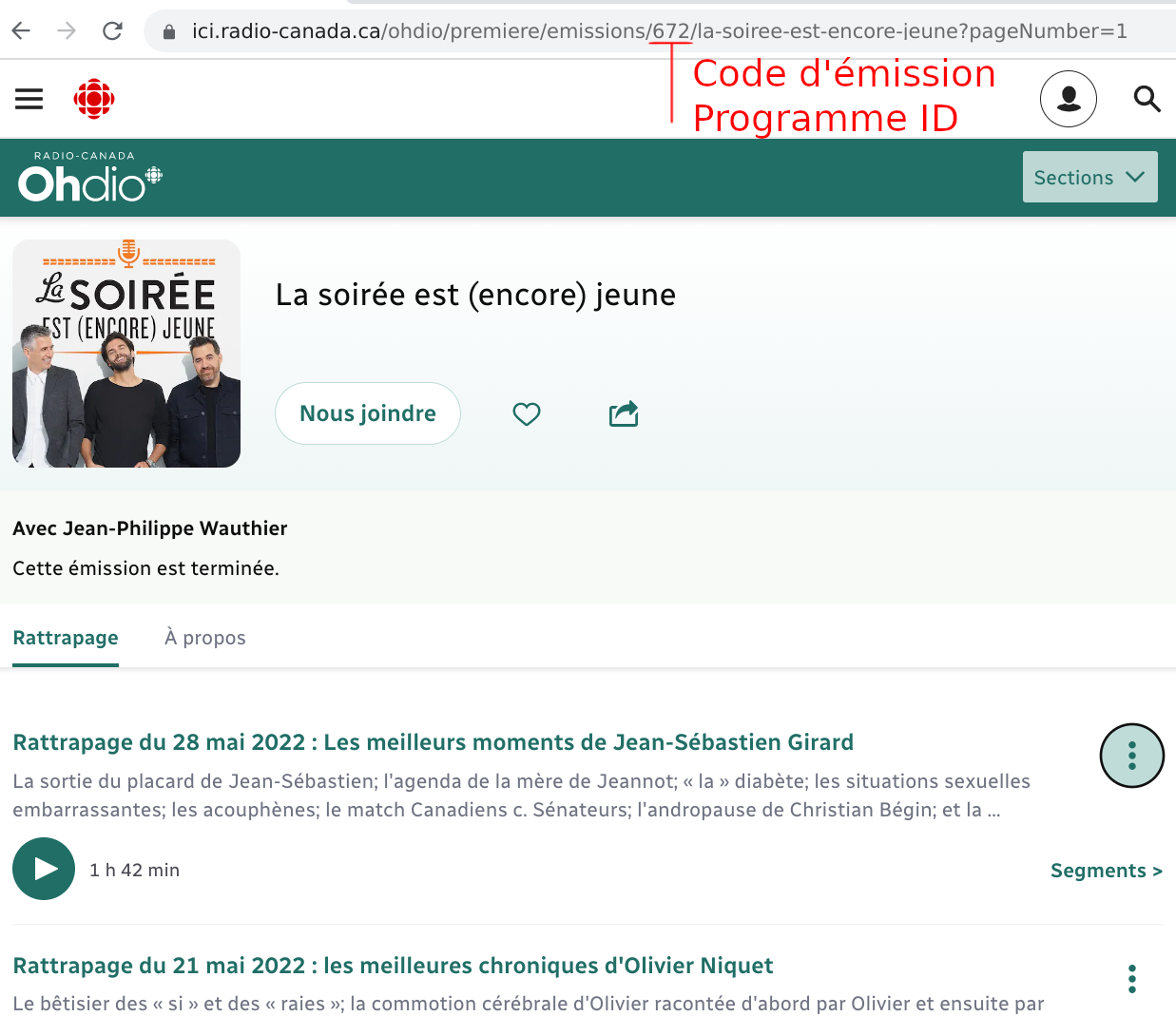 Saisissez le code d'émission numérique dans le champ texte ci-dessous.
Enter the numeric programme ID in the input box.
Copiez l'URL résultant dans votre lecteur de balados. La première utilisation du lien peut nécéssiter plusieurs secondes ou minutes de chargement. Ré-essayez l'URL après quelques minutes si une erreur se produit.
Copy the returned URL into your podcasts application. Multiple seconds or minutes may be necessary for the RSS feed to be generated for the first time. Retry the URL after a few minutes.